This item is no longer available. Please click here to view other items in my store.
Resin Beads Solid Black MINI Jelly Donuts 1 x strand of 17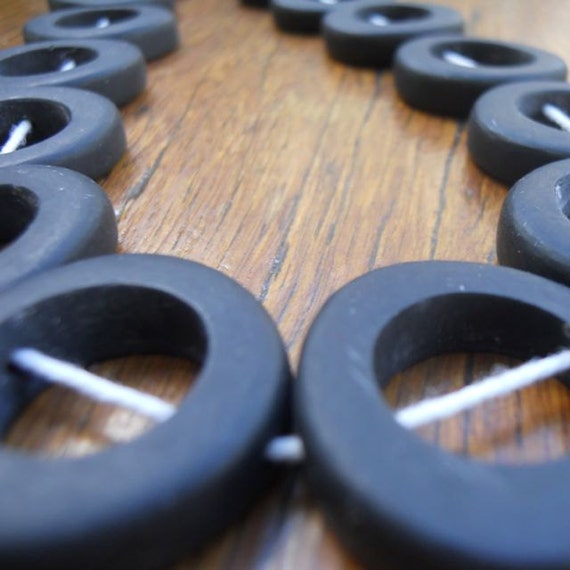 Average 17 beads per strand.
All one size approximately 28 mm x 25 mm
Centre hole approx 15mm.
lightweight and glowing with colour.
Postage & Handling
Within Australia
Standard

$6.00
+ $0.50 per additional item
International
Standard

$9.00
+ $0.50 per additional item
Payment methods accepted
Payment Instructions
Paypal is my preferred payment option but Australian customers please contact seller on checkout if you would like to pay via direct debit or money order. Overseas buyers must pay via paypal.